Latest from WAOTNC
Episode 32: Podcast Si, Brevedad No
Show Notes:
Recorded Saturday, March 10 2007 (6:30 PM - 12:00 AM), at Casa de Schmoe, Dearborn MI
"This week's episode is dedicated to C.E. Smith. Another Saturday Night podcast, although the music under review is Don't Stop the Carnival. Mickey, Mike, and Schmoe are present, with Scott reporting in on video chat; and with Schmoe's and Mike's kids in the background playing basketball."
Did I get my Spanish right?
We were all assembled on Wednesday yet we were still unable to record. The lounge at Zodiac was very full and, like we said during the episode, we were unable to reserve our usual recording studio room. Even if we'd chosen to record in the main lounge, it would've been much too loud for decent audio. Thus, we quickly scheduled a backup recording date for the following Saturday, at Schmoe's domicile. It turned into a nice little party, with plenty of beer, tequila-based Schmoetails, and lots of food.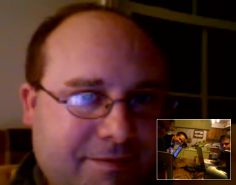 In fact, you can hear me munching away on chips as the show begins. (I also change places many times, in the stereo spectrum, because I didn't want to chew too closely to the microphones…and I also enjoyed moving around.) Scott was unable to attend in person, but managed to spend a little time with us through iChat.
Why the talk about Daylight Saving Time? First because it's a sham, but mainly because prepping and installing the patches for it ruined two days at work that week. (Fortunately the actual time change went smoothly.)
The Feedburner page for BuffettNews.com's Buffett news podcast can be found here or you can subscribe here in iTunes.
While checking out the winner of Radio Margaritaville's contest, Mike took a liking to this avatar in the BuffettNews discussion boards. It might interest Mike to know the owner of said avatar is described as a "grumpy old man".
Here's the article proposing Jimmy Buffett's material for Florida's state song. This is Mike's link to learn about Wicked. And by the way, it did not play the Fox Theatre when it was in Detroit; it was at the Masonic. And near the end of our tour dates discussion, it sounds like Schmoe is paraphrasing Gordon Lightfoot's "The Wreck of the Edmund Fitzgerald".
By Scott's request, we review Don't Stop the Carnival this week. A quick overview of Herman Wouk's work can be found in Wikipedia. The one thing that struck me most when reading Don't Stop the Carnival was how episodic it was, with a hotelier's worst-case-scenarios cropping up one after the other like a weekly sitcom. It almost reads like a precursor to Fawlty Towers. I was thus interested, when doing my research for the podcast, that TIME Magazine had noticed the same thing, in their review from 1965.
We have a Best Buy promo CD called Calaloo but nothing from Target. (I seem to recall something from Target though, but maybe I didn't get it since it had nothing unique or original on it.) Scott mentions "Cairo", from the Best Buy CD, which is also available on Club Trini's Margaritaville Cafe New Orleans: Late Night Live. And the character I was trying to remember from South Pacific is of course "Bloody Mary".
My iMix of Buffett covers can be found here [iTunes link].
Where is Joe Merchant? was approximately six years old when DSTC came out. And by "revolutionize" I meant "revitalize".
Wikipedia has this to say about "calaloo" as a food. This episode's excerpt of "Calaloo" comes from August 9 1997. (Jimmy mentions "Miami" because the preceding song was "Everybody's Got a Cousin in Miami".)
"No DRALS" was the slogan of the 1991 Outposts tour.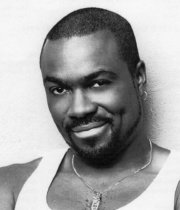 Hear the noises off to the left that sound like a basketball game? That's Schmoe's kids outside. My microphones picked it up with almost three-dimsional Holophonic™ quality—and it drives me crazy! (Later on you can hear Schmoe's kids on the right side, playing video games.)
In our defense, the connection between G.E. Smith and Jimmy was established in 1994, when they collaborated on "Six String Music", hence our natural assumption that "C.E. Smith" was simply a misprint in the liner notes. And I don't want to point fingers, but we're not the only JB fan site to have made this mistake. I'm disappointed it took us so long to make the correction, that the "Kinja Rules" vocalist is not only really C.E. Smith but that he was also part of the original theatrical cast; but my PowerBook was being used for Scott's audio which prevented me from doing any web searches while we recorded.
Here's my page on my 1064-step climb up Mt Saba.
Norman Paperman needs H2O but some people actually want to ban it.
Here's more about the wandering comma in "God, Rest Ye Merry Gentlemen". The noises Mike is making are an ode to the inimtable Victor Borge and his invention of Phonetic Punctuation. (There's another cute clip of the routine here.)
I promise to digitize my "Green Flash at Sunset" video but until then here's a cruder copy (in RealVideo) plus some other images from that Antigua trip of mine.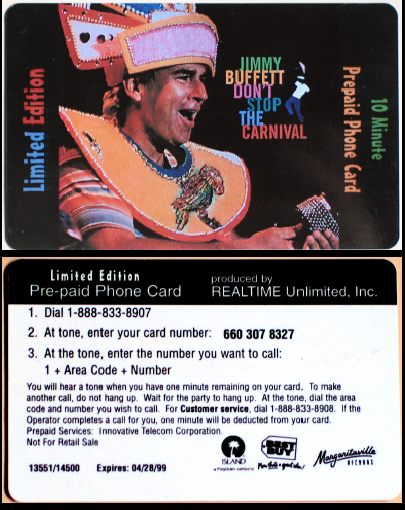 DSTC Phone Card, from Best Buy
Our big finish was blatantly stolen from comedian Todd Barry.

Download Episode 32
Posted by

.(JavaScript must be enabled to view this email address)

on 03/12 at 01:19 AM
Show Notes • Album Reviews • Images • (0) Comments • Permalink
Page 1 of 1 pages