Latest from WAOTNC
Saturday, March 31 2012
Product Placement
Landshark shows up at the movies again. This time in Young Adult, with Charlize Theron.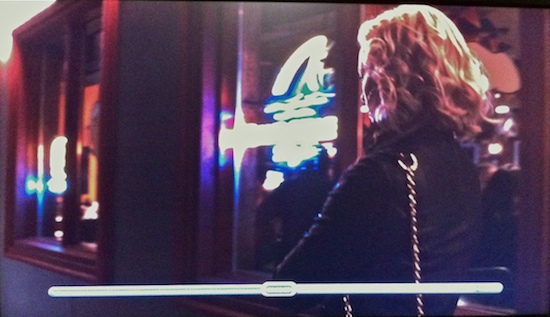 Young Adult
My apologies for the less than optimal quality, but the appearance happens during a camera pan and it was tough to get a sharp image.
Posted by

.(JavaScript must be enabled to view this email address)

on 03/31 at 10:40 AM
Blog Posts • Images • (2) Comments • Permalink
Tuesday, March 13 2012
Episode 159: Elements in the Wallpaper
Show Notes:
Recorded Wednesday, March 7 2012 (10:00 PM - 12:30 AM) at Zodiac Racquet Club, Southgate MI
"Headlines, Clyne talk, a podquest, and at long last we say goodbye to 2011 with four, count 'em, four concert montages. (Special guests: Joe Maj and Annie. Cameo by Jennifer.)"
Not sure what happened with the audio levels. Nothing was changed since the last recording, yet the entire recording is over-modulated. Thankfully there are only a few brief instances where it might be considered a problem.
00:26 - a close-up of Schmoe's basement wallpaper (shot on May 28)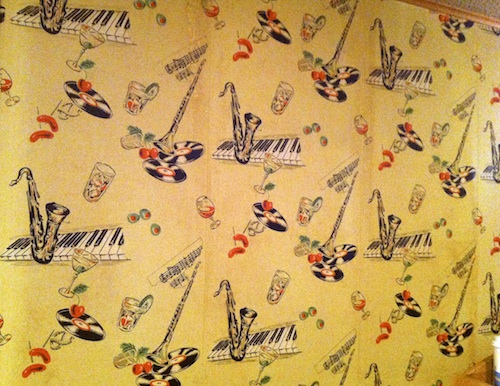 Mad Schmoes, Sundays on AMC
00:39 - "Cocktail Wienies" was in the running for episode title
07:54 - just a reminder, these are clips from Las Vegas, Denver, Phoenix, and Vegas again.
09:53 - me too!
45:35 - the album under discussion is Bruce Springsteen's Wrecking Ball. The "Scott" Joe Maj mentions is someone other than Podcaster Scott.
48:47 - "Buffett recommended for license by Nevada gaming regulators", from Buffett News | "Buffett Answers Questions at Nevada Gaming License Hearing", from Buffett World
49:00 - "Buffett appears at groundbreaking for Margaritaville Casino", from Buffett News | "Video from Margaritaville Groundbreaking in Louisiana", from Buffett World
49:55 - not much suspense in regards to our first podquest. The answer was already posted below.
50:14 - Matt Hoggatt
50:28 - during our many tangents, Joe Maj repeated the Gone with the Wind quote "Frankly my dear, I don't give a damn." And I felt compelled to point that this is differs from what was originally written in the book. ("My dear, I don't give a damn.")
50:43 - that concert roundup doesn't appear till Episode 161.
50:57 - "Margaritaville Mobile Companion App for iPhone", from Buffett News | "Margaritaville Mobile Brings the Buffett Experience to the iPhone", from Buffett World
53:19 - the complete opening monologue is viewable on YouTube
56:19 - "Top 11 Music Tumble and Falls of 11" at Antimusic.com
57:29 - "Concussion Led to Stage Dive" at Contact Music.com.
58:30 - "Discover Jimmy Buffett's lost musical treasures" at Jacksonville.com.
62:22 - actually we won't get to it till Episode 161
65:10 - Season 37, episode 14. Aired February 11.

> Download Episode 159
Posted by

.(JavaScript must be enabled to view this email address)

on 03/13 at 11:37 PM
Show Notes • Images • (0) Comments • Permalink
Friday, March 9 2012
Greetings from Chicago
Another dispatch from our roving reporters. Mike and Schmoe are in Chicago for a Roger Clyne concert, and send us this from the M'ville Bar & Grill on the Navy Pier.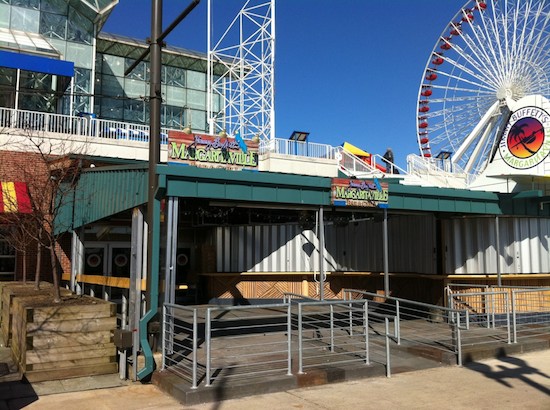 Navy Pier, from Mike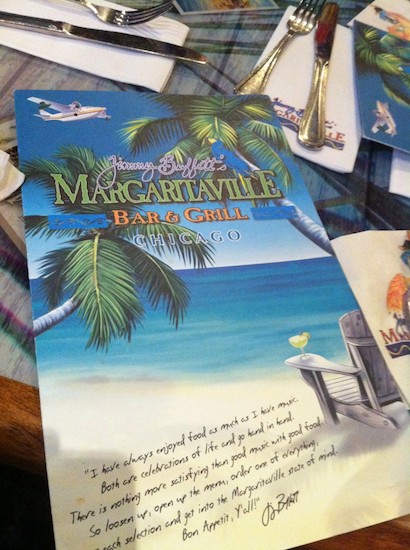 Navy Pier, from Mike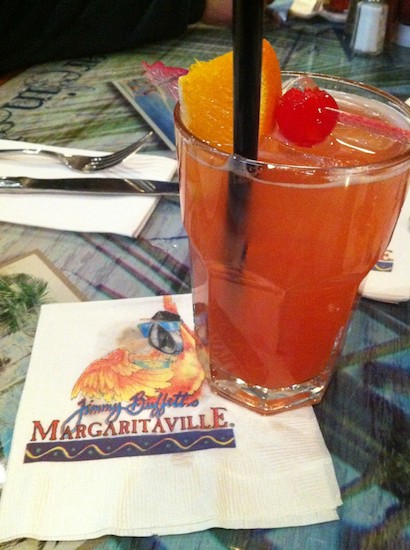 Navy Pier, from Mike
Posted by

.(JavaScript must be enabled to view this email address)

on 03/09 at 04:13 PM
Blog Posts • Images • Mike's Travels • (1) Comments • Permalink
Page 1 of 1 pages