Episode 166: All Night Long
Show Notes:
Recorded Wednesday, August 22 2012 (10:00 PM - 11:00 PM) at Joe's Prime Time, Brownstown MI
"More stories from Comerica Park, an in-depth discussion of the Detroit setlist, and this year's (brief) tailgate podcast. (Cameo by Annie [and Sarah].)"
03:51 - track one on Pat Benatar's Seven the Hard Way
04:12 - Mike's off-key "Fire away" is deliberate. He's making fun of an old and tone-deaf college room mate.
06:30 - again, my concert and tailgate photos are at Flickr
10:00 - and again, the concert and tailgate video was posted earlier
20:33 - it's not from our concert, but here's "CILCIA" video roll from Cincinnati
20:48 - I guess I bored Annie enough that she put her head down and took a nap
23:15 - check for yourself
26:22 - not sure why I never noticed that before since this was not the first time they'd done it
29:54 - Little Caesar's (a non-paid non-commercial non-endorsement)
32:49 - my videos of both performances were posted below: Lionel's and Jimmy's. An official video from that night is also available at iTunes.
36:15 - oh me of little faith. The Tigers did get into the World Series this year …and got shutout in four games
36:57 - he did it three shows later, in Atlantic City (August 4 2012)
43:50 - as seen on the Margarillas Facebook page: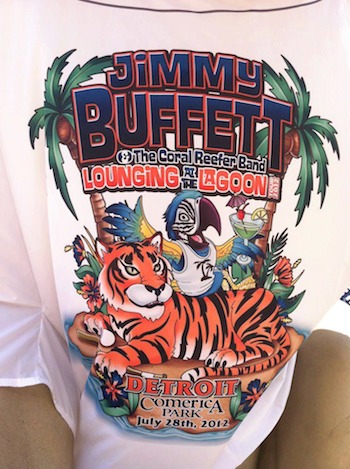 Me want!
44:18 - Cheli's Chili, Detroit
48:46 - using the Stream to Me app, which has been obsoleted now that iCloud is available (so they say)
54:18 - no, why would Schmoe have seen it. It was only posted on his own website two weeks ago!

> Download Episode 166
Posted by
.(JavaScript must be enabled to view this email address)
on 08/27 at 11:47 PM