Episode 64: Fun Tickets in Our Pockets
Show Notes:
Recorded Wednesday, March 26 2008 (10:00 PM - 11:30 PM) at Zodiac Racquet Club, Southgate MI
"Between the last episode and this, it was announced that Jimmy is coming back to
Pine Knob and tickets have already gone on sale. Schmoe, Greg, Texas Mike, Hud, Mickey,
and Scott share their ticket-buying stories, with guest appearances by Jennifer and Lee."


00:19 - a topical reference to Hillary Clinton and her questionable memory on the campaign trail
00:51 - Greg's "smelled bad" comment is in reference to the pitcher of water Jennifer just brought
01:10 - the international sign for water is reportedly holding up three fingers
02:03 - the Pistons lost to the Raptors, 89 to 82
02:20 - Houston is the site of the tour's opening night, Monday April 21
02:39 - Landshark Lager
02:57 - Scott's brother's wrestling podcast
03:23 - Straight Guys Who Love Show tunes, a member of the PodSchmoe podcast network
03:58 - the first newspaper ad
04:16 - #1 Overall Live Event on TicketNews.com, via Buffett News
04:45 - Jen had a hole in her top. She was wearing a sweater top with white and navy blue horizontal stripes, and the hole was right along the bust line. She lucked out at least that the hole was right in one of the blue stripes, so it was almost hidden in the dim light of the Zodiac back room. Update: you can see the hole in this picture.
05:03 - the tour page at Jake Shimabukuro's website
05:28 - "Tonsil Trouble", South Park Episode 1, Season 12. Watch it here. Once again, this clip has been cut for time as well slightly re-ordered for clarity. One remarkable element of the clip is that they knew enough to use a modern-day Jimmy but they gave him the Live By the Bay band!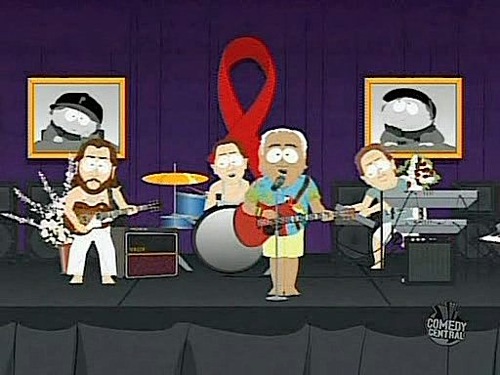 JB on South Park
08:18 - Landshark was the drink of choice on the March 7 edition of the Diggnation podcast. Watch it here. (Thanks go to Listener Ed for dropping us a line about it.)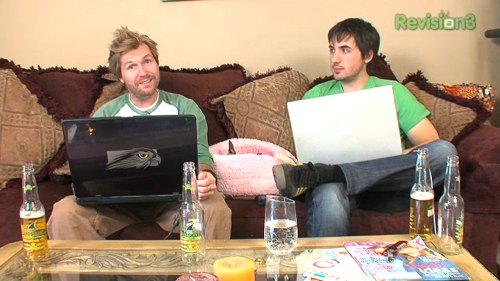 Landsharks on Diggnation
09:13 - Advertising Age's article on Corona, via Buffett News
09:55 - links for Miller Chill, Tecate, Dos Equis, and Bud Light with Lime
10:20 - for one poker night long long ago Mike showed up with some lime-flavored tortilla chips. It was so outlandish we never let him hear the end of it. We had no idea how ahead of his time Mike would be ... but we still give him hell over it.
11:53 - introducing my new Samson H2 Zoom recorder. We switch now from the Core Sound mics and my Edirol R-09 recorder to the H2 Zoom which we could hand off between us
12:57 - according to Schmoe this came from Family Guy Episode 6, Season 1, "The Son Also Draws". Watch it here.
14:22 - not counting TicketMaster's additional charges, our $134.50 tickets included $3 for "traffic control", an $8.50 "venue fee", and $1 for Jimmy's Singing for Change charity
14:51 - first discussed in Episode 61
22:50 - as heard in Episode 63
26:58 - this is what we're talking about






> Download Episode 64
Posted by
.(JavaScript must be enabled to view this email address)
on 03/30 at 08:26 PM