Episode 89: Argue, Laugh, and Cheer
Show Notes:
Recorded Wednesday, November 12 2008 (9:00 PM - 11:00 PM) at Zodiac Racquet Club, Southgate MI
"We see out ihe tour with more concert clips and tip our hats to Election Day with
playlists for the candidates. (Special guest: Jennifer.)"
00:08 - without going into details, Mike refers to some comments Schmoe was making about some of Scott's pin-up images, prior to the start of the show
00:41 - Central won 33-30, in overtime
01:04 - Country Music Awards
01:40 - three videos of Jimmy and Mac at Google headquarters
02:04 - I really don't know what I'm talking about. There was no intermission that night.
02:19 - I failed to capture the second half of the concert, so thanks to SunLover, of the Buffett News discussion board, for filling in the blanks and empty spaces
05:08 - Tony Terracino, in the Miami Herald
05:34 - two videos from the Obama rally
05:50 - Madelyn Dunham, in Wikipedia
06:05 - lots of Mohegan Sun videos on YouTube. Greg is giggling because my nickname in high school was "Unk".
06:36 - a reference to the hologram effect CNN used as their Election Night gimmick
08:07 - what we'd like to think is a reference to the joke at the end of Episode 54
09:24 - Radio Margaritaville | Sirius | XM Radio
10:22 - you can hear me muttering about whether we had a done a show after Halloween. I thought we had, but at this point we had not. Our discussion and my subsequent research were all edited out
10:35 - have we mentioned Greg likes monkeys?
11:07 - yay, it's the Landshark I ordered!
11:16 - first introduced in Episode 72, the sound denotes an edit so bad there's no point in hiding it. Can you name the song whence it originates?
11:29 - our videos: here, on Vimeo, Viddler, or on YouTube
12:30 - the Metropolitan Musicafé video
13:26 - monkeys in space, according to Wikipedia. Have we mentioned Greg likes monkeys?
14:00 - I probably should've put the cricket noise there
16:08 - Jennifer is reacting to the iSight camera on Scott's MacBook and the Photo Booth software he was showing off
16:18 - Scott didn't share that exact photo, but the top one is similar: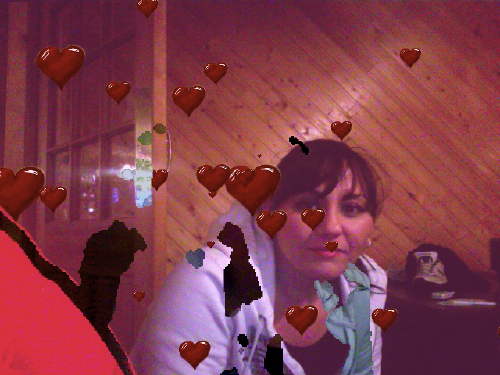 Our waitress Jennifer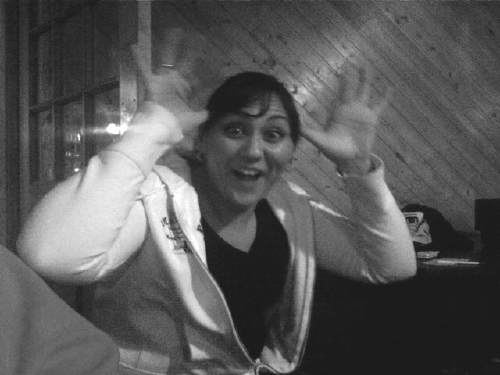 Our waitress Jennifer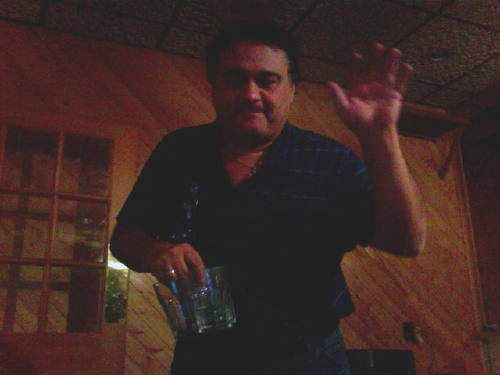 Aw, what the heck. Here's a picture of Lee too.
Scott saved a Jennifer's roller-coaster video too. It's similar to the video of Mike from Episode 77.
16:35 - a perhaps intentional reference to the webchat scene in Forgetting Sarah Marshall?
16:51 - this went on a heck of a lot longer than included here
17:21 - see 11:16
18:00 - sadly, this is what passes for political discourse in our crowd. Jeez, what a pathetic display of forensics. We make the guys on Fox News look smart.
This too went on a heck of a lot longer than included here.
23:57 - recorded in 2004, "Taking My Country Back" was available at takingmycountryback.com, but that site is now defunct. You can at least hear the song in mono in this YouTube video.
27:54 - something for all you shippers out there

> Download Episode 89
Posted by
.(JavaScript must be enabled to view this email address)
on 11/15 at 10:42 PM