New Album's Out and I'm Fresh On iTunes
I couldn't wait for tomorrow and I bought the new album from iTunes. Tipping the scales was the fact the iTMS version has a video I hadn't heard about. It's not the "Here We Are" song; it's a mini-doc on the making of "Party at the End of the World". And it culminates in some live footage reportedly shot at Pine Knob!
If so, that means you can see me in this final shot. I'm the one applauding…way at the back…in the dark spot.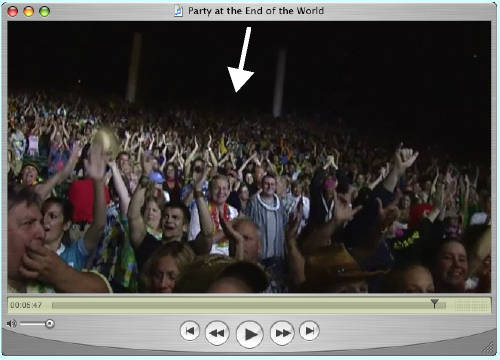 Posted by
.(JavaScript must be enabled to view this email address)
on 10/10 at 03:58 AM